WMBD 2012 Celebrated Around the World!

World Migratory Bird Day 2012 Breaks All Records
Most Successful Global Campaign Yet!
Over 250 events in a record 78 countries celebrated and raised awareness about migratory birds for World Migratory Bird Day on 12-13 May 2012 making it the most successful campaign since its inception in 2006!
We would like to thank all the event organizers, bird conservation organizations, birding and concerned citizen groups, governments and finally the thousands of dedicated individuals that made World Migratory Bird Day 2012 our most successful ever.  Without the devoted work and passion from individuals and organizations such as you, World Migratory Bird Day would not be possible!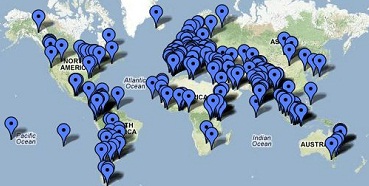 See the Full World Migratoy Brid Day Map and the 250 Events for 2012!
---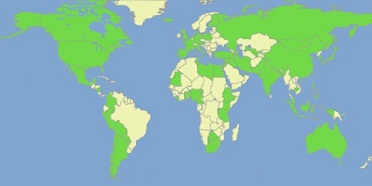 World Migratory Bird Day Celebrated in a Record 78 Countries!
Argentina, Australia, Austria, Azerbaijan, Bangladesh, Belgium, Benin, Bolivia, Botswana, Burundi, Cambodia, Cameroon, Canada, Cape Verde, Chile, China, Colombia, Cook Islands, Croatia, Czech Republic, Denmark, Ecuador, Egypt, Ethiopia, France, the Gambia, Georgia, Germany, Ghana, Greece, Guyana, Iceland, India, Indonesia, Iran (Islamic Republic of), Iraq, Israel, Italy, Japan, Jordan, Kenya, Korea (Republic of), Kosovo (UN Resolution 1244) Liberia, Libya, Malaysia, Maldives, Mauritania, Mexico, Mongolia, Montenegro, Nepal, Nicaragua, Nigeria, Pakistan, Palestine Authority, Paraguay, Peru, Philippines, Poland, Portugal, Qatar, Romania, Russia, Rwanda, Saudi Arabia, Serbia, Sierra Leone, Singapore, South Africa, Spain, Sudan, Sweden, Syrian Arab Republic, , Tunisia, Turkey, Uganda, United Arab Emirates,  United Republic of Tanzania, United States of America, Uzbekistan.
---
World Migratory Bird Day - A Truly Global Campaign!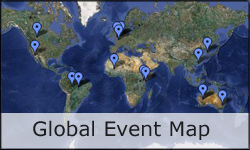 This is just a small sample of the 250 World Migratory Bird Day Events for 2012. For a complete list of WMBD events See the WMBD Event Map and Registered Event page
[See the full list of 2012 WMBD Event Reports]
---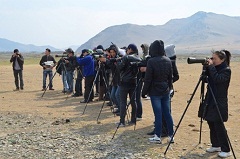 East Asia Austral-Asia Flyway Partnership (EAAFP): Mongolia, Australia, Singapore, Malaysia
The Malaysian Nature Society (MNS) organized an event, World Wetlands Day (WWD) & World Migratory Bird Day (WMBD) 2012, in collaboration with Kampung Bako's Village Security and Development Committee on 11-12 February 2012 with support from the Ministry of Environment of Japan and BirdLife Asia Division.
[See the EAAFP Full Event Page]
---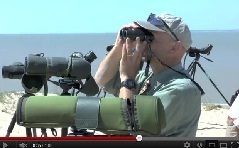 100 Spotting Scopes at Pointe de Grave, France
To celebrate the 100th anniversary of the French League for the Protection of Birds, the LPO Aquitaine organized a day of awareness and observation of migration on the migration study site migration of La Pointe de Grave. Also in France at La Rochelle, WMBD was celebrated in conjunction with the 5th Meeting of the Parties (MOP5) of the African Eurasia Migratory Waterbird Agreement (AEWA) on 14 - 18 May 2012. The theme for MOP5 was "Migratory waterbirds and people – sharing wetlands" and set the conservation agenda for the next three years for AEWA and its 64 member states. AEWA covers 255 species of birds ecologically dependent on wetlands for at least part of their annual cycle.
---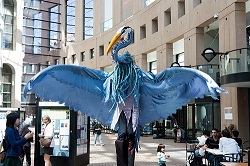 City of Vancouver, Canada
On May 12, 2012 the City, along with the Stanley Park Ecology Society, Bird Studies Canada, Nature Vancouver, Tourism Vancouver and other partners, recognized World Migratory Bird Day in a series of events held across the city. Only a year ago, in 2011, the City of Vancouver Park Board proclaimed World Migratory Bird Day, in a declaration signed by Mayor Gregor Robertson. The declaration recognizes the better management of birds and their habitats through initiatives such as Vancouver's Greenest City 2020 Action Plan would benefit residents and over 407 bird species.
[See Photos of Events in Vancouver]       
[See News Stories about WMBD Events in Vancouver]
---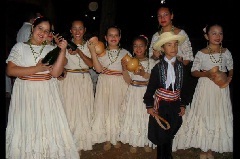 Proyecto "Festival Día de AVES Migratorias", Paraguay
El Festival de Especies Migratorias del Paraguay celebra la increíble diversidad y belleza de los animales de nuestro planeta, destacando la importancia que tiene la migración de animales para las personas y sus diferentes culturas.  En el 2012, el Festival de Especies Migratorias del Paraguay tuvo como tema central Aves Migratorias y Gente", por eso nuestro mayor interés fue promover el estudio, respeto y conservación de estas magníficas criaturas entre los habitantes de la Ciudad de San Bernardino.
[See the Full Event Report from "Festival Día de AVES Migratorias"]
---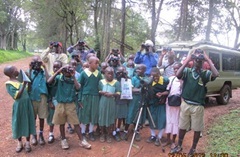 Nature Kenya, Kenya
Nature Kenya works in all the 61 Important Bird Areas (IBAs) in the country. Eighteen of these have been considered to be of more critical concern based on the threats they face. WMBD celebrations were held at: Dakatcha Woodlands, Tana Delta, Taita Hills, Dunga Swamp, Yala Swamp, Mt Kenya, South Nandi, North Nandi and Kakamega Forest. The groups at these sites participated by taking part in bird watching, tree planting, conservation talks on birds/migratory birds, video shows on birds, drawings and a football tournament that brought together the young and the old in the community.
[See Nature Kenya's Full Event Report]
---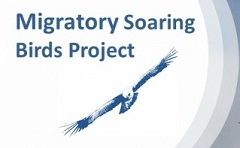 BirdLife International's Migrating Soaring Birds Project, Middle East
WMBD 2012 was celebrated in Sulaimaniya, Iraqi in the context of the BirdLife Middle East Partnership Meeting. The meeting gathered the BirdLife Middle East family and provide the opportunity to discuss the BirdLife Strategy 2014-2020, The Brand Evolution and projects in the region including the Migratory Soaring Birds project. On the last day Nature Iraq, BirdLife's Affiliate in Iraq, organized a field excursion for the participants to conclude the partnership meeting and celebrate Birds and people.
[Read More about the Migratory Soaring Birds Project]
---

World Migratory Bird Day Event Photos from Around the World 
---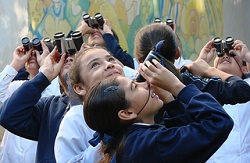 See All the World Migratory Bird Day Event Photos on the WMBD Flickr Photostream!
Visit the WMBD Flickr Photostream and See Photos From Around the World!
Share Your WMBD Event photos and Organization on the WMBD Flickr Photostream as Well!
Learn How to Easily Add Your Event Photos Here